APPLICATION

NAME: Jaclyn Ann, Jackie or Jac for short
AGE: 15
NAME AN ARTICLE OF CLOTHING YOU HAVE ON: a white hoodie with the name Rusty on it.
THE MOST INTERESTING EVENT OF THE PAST WEEK: my friend and i called my old bf bryan, who will soon be dating another friend of mine, and pretended to be kidnappers of the girl who hes going to date. the ransom was $3000 in ones, and a bushel of bananas. he was to drop it off to AC Moore, to the attention of Howard. (Howard is the manager of ac moore -a craft store- that my friends and i hit on... he seys we scare him lol)
3 SONGS/BANDS: First Week-
Graham Colton Band
Meaning- Gavin DeGraw
Mission Responsible- Michael Tolcher
3 MOVIES: Remember the Titans, Miracle, The Patriot
QUOTE SOMETHING:
"Sometimes the only way is jumping. I hope your not afraid of heights." - Gavin DeGraw, Meaning
TALENTS: Softball, Making a fool of myself, packaging 5 cases of chocolate covered pretzels in an hour and a half ( i work at a candy store)
INSTRUMENTS: I used to play the guitar (acoustic), and keyboard, but stopped to play 2 seasons of softball and work.
ANIMALS: i dont like animals much
COUNTRIES: ive never been out of the the US, but i really want to go to Australia, England or Poland.
MAKE ME LAUGH, OR AT LEAST SMILE: This was a conversation between my friend and her teacher:
::tryna get us to say administrator or manager::
Mr.Moran: who do you consult at a resteraunt wen the food sux?
Kristin:...the trashcan.....
i dont kno. i found it quite hilarious.
QUEER EYE FOR THE STRAIGHT GUY IS THE BEST SHOW ON TELEVISON, TRUE OR FALSE:
false, mainly bc i've never seen it. i dont have cable :-\

POST AT LEAST 3 PICTURES.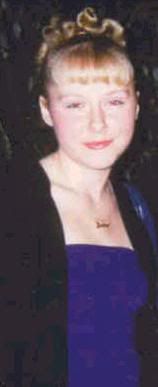 haha me and ronald.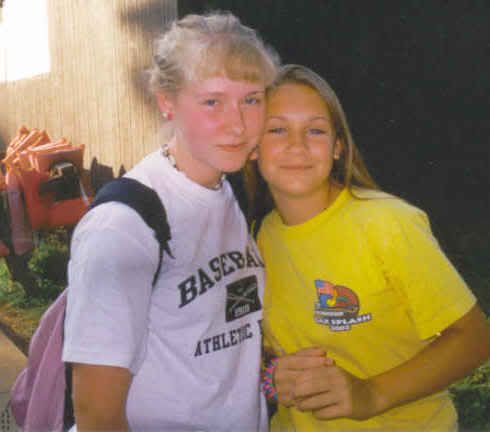 me and my buddy jaime


me and my nephew dylan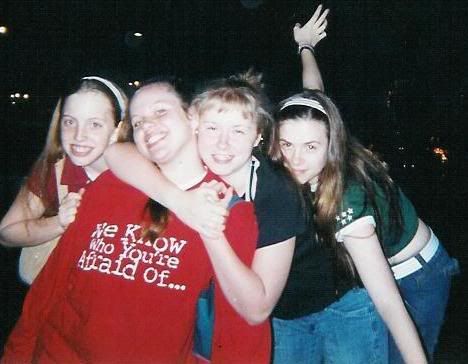 3rd from the left.

thanks guys <3